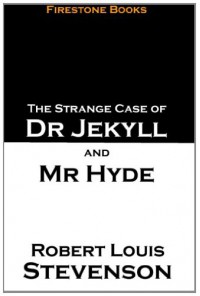 I think we all know the story of Dr. Jekyll and Mr. Hyde.
It was a very quick read, but unfortunately the story never really captivated me the way I expected it to. I think that's due to the plot twist (meaning that I knew the story already and therefor I didn't get too excited about the twist with the Jekyll and Hyde-thing. I didn't know about the details though, and I really liked those parts. One of the things I liked in particular, were the letters.
The writing style was pretty good, it didn't feel like an old novel at any point, which I really enjoyed. I also found it to be funny at some parts, like "play Hyde and seek", and the way it described the "evil woman face".
I listened to the audiobook of this and although I enjoyed the narrator, it wasn't really loud enough for me to be able to hear it all clearly when I was out walking. :/